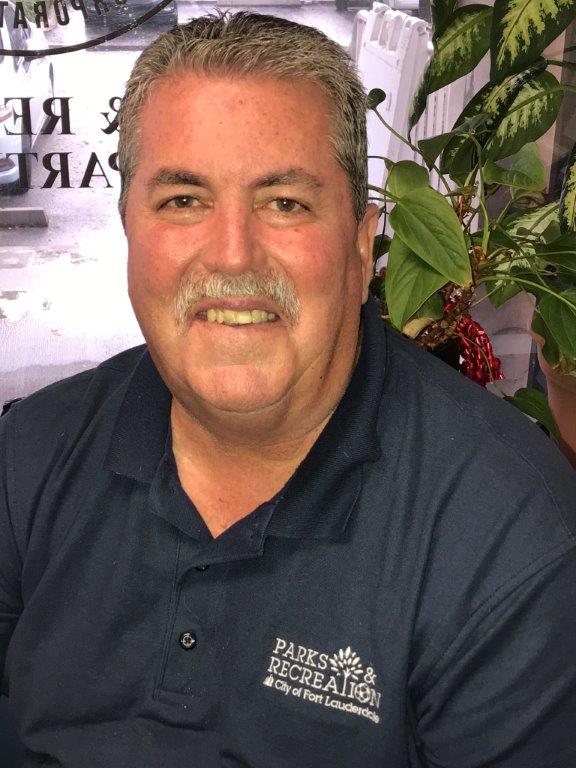 Public Space: The History of Our Parks by Tim McGovern,
City of Fort Lauderdale Parks and Recreation Department
Summer is here, which means it's time to get your play on. This July, discover the power of play with Fort Lauderdale Historical Society and Fort Lauderdale Parks and Recreation as they celebrate Park and Recreation Month, an initiative of the National Recreation and Park Association (NRPA), and all the ways parks and recreation has the power to transform our daily lives. From providing us places to play, get fit and stay healthy to fostering new relationships and forging a connection with nature, our close-to-home community park and recreation facilities provide essential services and improve quality of life.
Tim McGovern has served as the City of Fort Lauderdale Parks and Recreation Department special services supervisor for the past 15 years after coming from Chicago where he served the parks system there for 18 years. Mr. McGovern earned his Master's Degree from Chicago State University. He will discuss the benefits of recreation and being a community builder with a special focus on the improvements to Fort Lauderdale's parks.
https://www.eventbrite.com/e/tales-from-fort-lauderdale-parks-and-rec-tickets-35249212343

Park and Recreation Month
Since 1985, America has celebrated July as the nation's official Park and Recreation Month. Created by NRPA, Park and Recreation Month specifically highlights the vital and powerful role local parks and recreation agencies play in conservation, health and wellness, and social equity efforts in communities all across the country.
July is the perfect time to highlight all the benefits parks and recreation provides, including opportunities for people of all ages to achieve healthier lifestyles, promote and understand nature and conservation as well as bringing the community closer through a variety of programs and services.
#FTLhistory #PlayOnJuly